About us
Worldpack: over 30 years of service with guts
Worldpack started in 1990 as a family company based in Eindhoven, selling unprinted plastic bags. We have grown significantly since then. Driven by our "can-do" mentality and a love for challenges, which remains in our DNA today. We have developed into a market leader for the supply of packaging and the consolidation of in-store retail supplies. We are now the strategic partner for retailers all over the world, sourcing, stocking and delivering their retail supplies and retail packaging direct to their stores or supply chain network. And the service with guts? That will always come first!
Our values
Service with guts. That's the promise we make to you and what we focus on each day. We can only do so with an enthusiastic and professional team. People with guts, daring to push the boundaries to fulfil your needs in the best way possible, every day.
That is why at Worldpack all colleagues live and breathe our core values. What these values mean to us, we are happy to explain.
Worldpack part of Bunzl
Worldpack is part of Bunzl plc, a listed FTSE 100 company and with a £ 12 billion turnover. Bunzl is a world leader in delivering outsourcing solutions and added value distribution of Goods not for Resale. The organisation is active in 31 countries from 583 hubs and has 22.451 employees.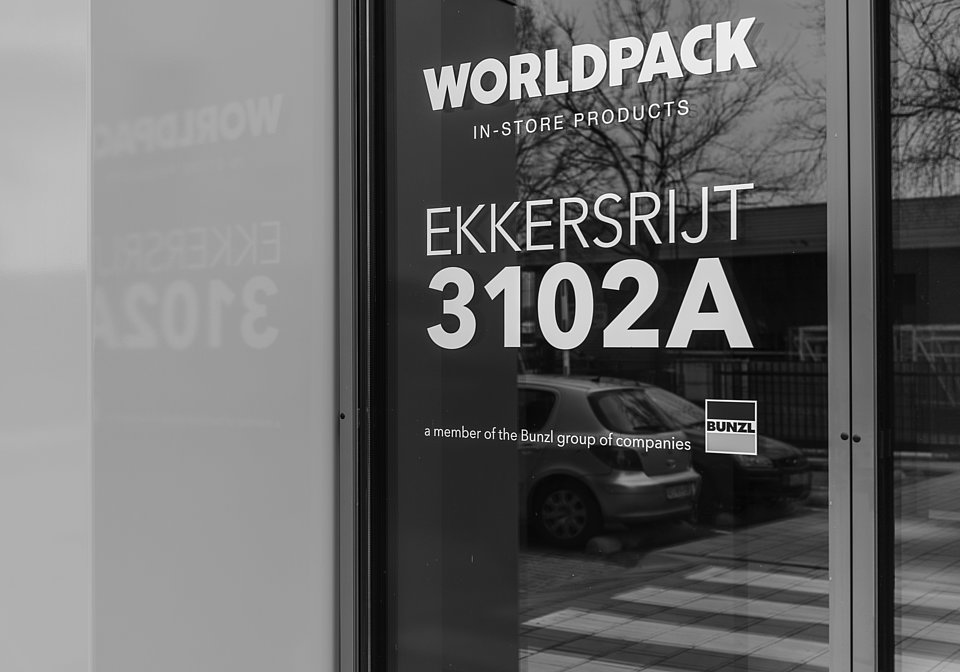 Corporate Social Responsible we do together
We must take good care of our world. Care for the environment and care for people. That's why we take good care for all environments and people affected by our supply chain.
Sustainability is an important topic for everybody. To make a positive impact we have to work together. We need our suppliers, our mother company Bunzl and our employees for that. And you.